August 5, 2006 - Get free updates of new posts here
One thing I have learned recently is that Perception is everything. Recently, someone said to me "don't you have a few thousand readers a day on your site?" I wish this was true but it is not.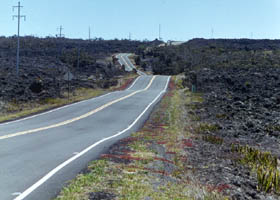 Fortunately, my readers, YOU, kick ass and love commenting on my site. I love reading them once I get them and I orgasm every time they come. When a new person comes to my site and sees all the comments and discussion it makes the site seem very active and popular.

My site receives around 500 unique views a day and around 400 people subscribe actively via RSS. I am a very open and transparent person so nothing really to hide from you. Why am I talking about this? I have a goal.

I want 1,000 unique views a day and 1,000 RSS subscribers by September 30th. How am I going to get there? You tell me. You get the rewards.

A 3 month link on a highly visible part of my website
I will write 5 articles that you want. You can post them on your site or do whatever you want with them.
I will do a write up on you or your business on my site.
I will let you write 1 post that will go on my site.
You will get an early copy of my Facebook book and my Easy Guide to VC eBook.
I will send you an eCard that says thank you.
1 hour of consulting on your design/functionality, marketing or product development.
If I ever see you in person and you want one, you get a hugï?Š
A signed autographed 8 x 10 of myself. Hahaha. I have these but I doubt you want one and hopefully realize this one is a joke.
I will buy you 1 book from my top 11 reads for all college entrepreneurs and young professionals.
Ever lasting appreciation.
Bonus: Jeremy from People Like Us Collective is throwing in a free t-shirt for the winner. He only makes 200 a printing.
Whoever can drive the most measurable traffic and subscribers to my site will win all this. Leave a comment or email me if you are participating. I will post weekly updates and links to the participants. Good luck. The contest ends September 30th.