August 1, 2006 - Get free updates of new posts here
Have you heard the saying the whole is greater than the sum of the parts? This was true for scrapbooking class today. I was walking back from class yesterday and thought of a clever idea. I wanted people to realize about being a part of a group. Regardless if the students if they are playing a small or big part in a project they are still important.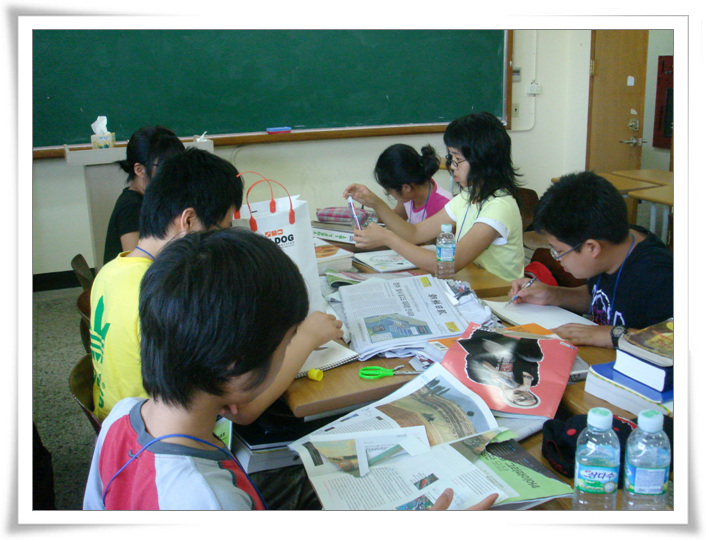 What did I do?
I took a picture from a Korean magazine of this really cute Korean guy on a bicycle:)
Then I cut the picture into 28 pieces so every student could get a piece. They didn't know what the picture was.
They each received a piece and had to draw their image in their scrapbook.
Lastly, we had everyone arrange their scrapbooks to make the big picture.
The kids really enjoyed this activity and hopefully got across that regardless of their part, they all played an important role.
If you enjoyed this article please write about it on your site or email/IM it to a friend.